Quickstart: Publish and Subscribe
Get started with Dapr's Publish and Subscribe building block
Let's take a look at Dapr's Publish and Subscribe (Pub/sub) building block. In this Quickstart, you will run a publisher microservice and a subscriber microservice to demonstrate how Dapr enables a Pub/sub pattern.
Using a publisher service, developers can repeatedly publish messages to a topic.
A Pub/sub component queues or brokers those messages. Our example below uses Redis, you can use RabbitMQ, Kafka, etc.
The subscriber to that topic pulls messages from the queue and processes them.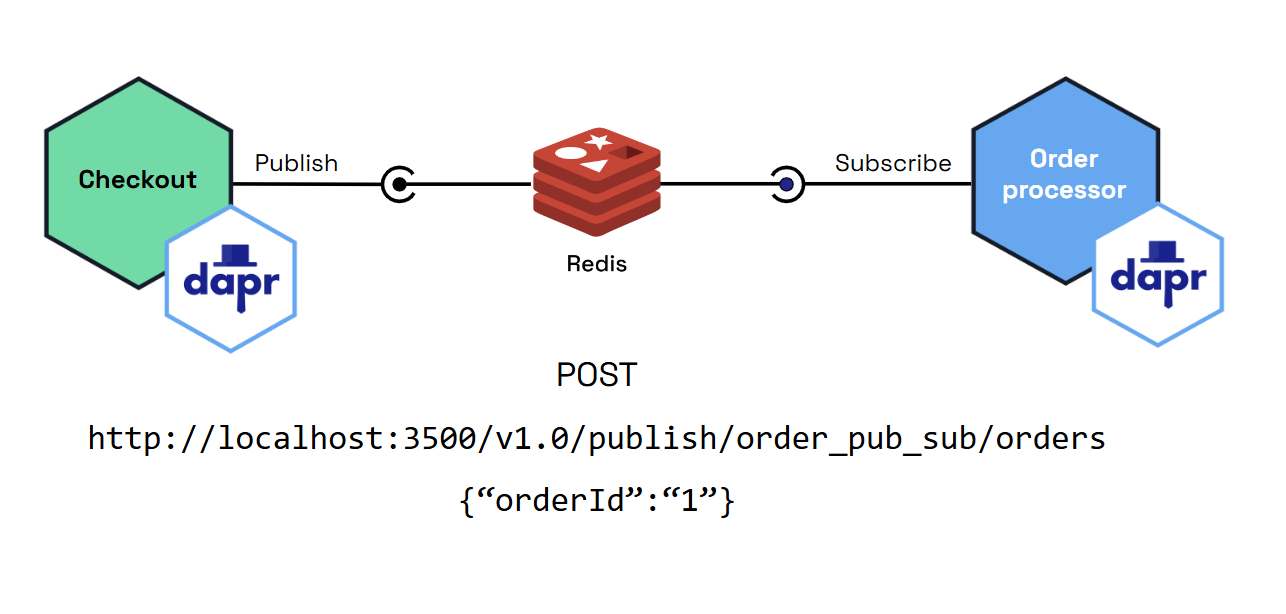 Select your preferred language-specific Dapr SDK before proceeding with the Quickstart.
Tell us what you think!
We're continuously working to improve our Quickstart examples and value your feedback. Did you find this Quickstart helpful? Do you have suggestions for improvement?
Join the discussion in our discord channel.
Next steps
Explore Dapr tutorials >>